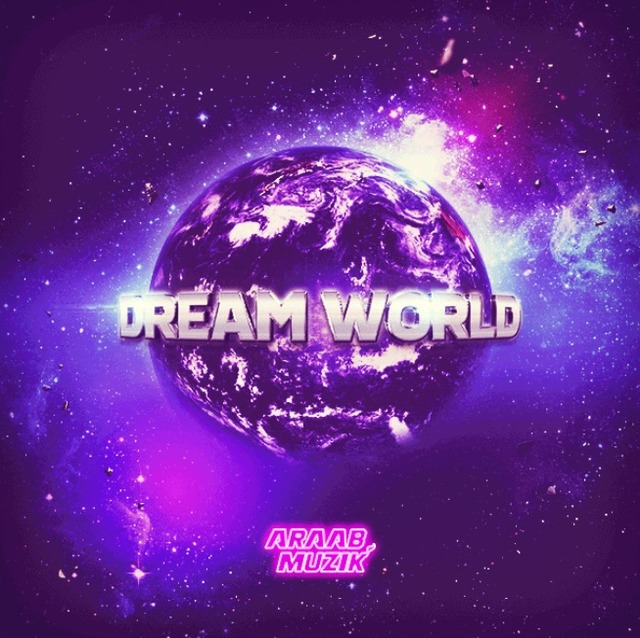 Everyone's favourite MPC manipulator just announced his upcoming album "Dream World", and dropped it's debut single "Day Dreams". For those who are uninitiated, Araab first grabbed the world's attention as a standout producer for the infamous Dipset crew. But his career really "caught fire" after instrumental "Trap" music gained popularity beyond the Hip Hop scene, amongst attendees of Electronic Dance Music festivals. What set him apart from the other producers that played "Trap" music at the the time was his uncanny ability to recreate his beats live by frantically working away on his customized MPC drum machines. Many people still have him pegged as the best "finger drummer" in the world.
To my knowledge this is his first album that is targeting that Festival audience over his previously established Hip Hop fan base. Which begs the question, will this album translate to an audience that might not totally understand his genius. In a live setting they might loose their minds as they marvel over his hand speed. But, will they understand the level of difficulty when they cannot see his creation process, a process that can easily be faked with studio trickery.
It really is a risk/reward scenario, he could play it safe with his much smaller Hip Hop audience or aim for a home run with the much larger festival "scene" that he has already enjoyed success with as a live performer. He has chose the later, either way we can all expect some good music from one of the better music makers of this generation.