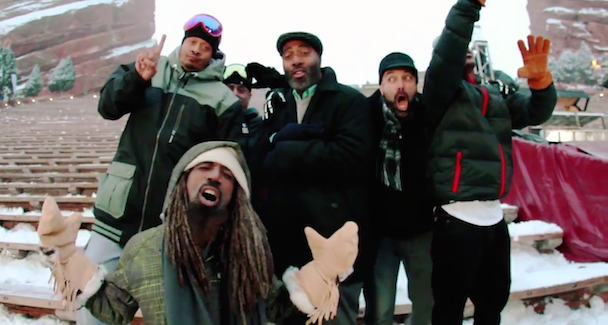 Jurassic 5 are back with their "new" single/video "The Way We Do It". I think we all know how Jurassic does it, where others fall stale using the same old formula we have all grown used to they keep things fresh by taking it back. Now, this isn't a new song by any stretch of the imagination. They actually recorded "The Way We Do It" before the death of the Heavy D. (the tracks producer, who died in 2011). Despite this fact, the track still holds up. Jurassic continue to prove that the original formula for Hip Hop is a commercially viable approach, even in the face of an industry full of trend chasing that rarely creates works with the type of shelf life that their music enjoys.
I wrote this review so I could use that sentence, I hope you like it. And yes I do realize this video was released a week ago, but I just came up with that sentence today.
Rest In Peace Heavy D.