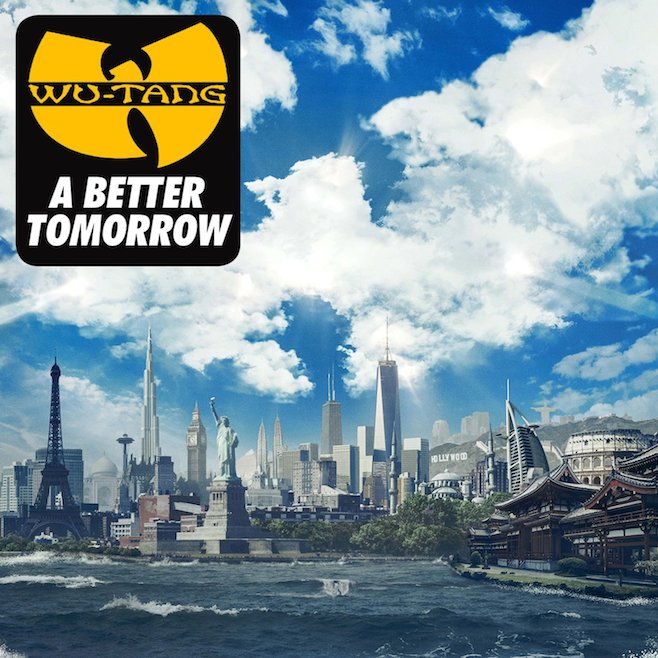 So we got hacked, big deal…I don't really want to talk about that. Let's talk about something I actually want to talk about..The Wu Tang Clan. At the beginning of the year rumours were flying on how the "new" album wasn't coming because Ghost and RZA (or was it Rae?) couldn't see eye to eye. Then by the summer they released a special "one of a kind" album…and just as we were all realizing RZA was just keeping the Wu name in our ears they made their landmark appearance on Jon Stewart where they performed "Ron O'Neal". And now that the first single has been released to the masses (8 tracks from the album are already available through a bizarre limited edition deal with Boombotix) I have to admit that I am excited to hear the full length once it drops in early December. The production is finally back to the standards we expect from the Wu Tang whose RZA was often mentioned in conversations as one of the most influential Hip Hop producers of the 1990's. Take "Ruckus in B Minor" as an example, note how the beat evolves and changes to best highlight the talents of each emcee, until it completely breaks down for GZA/Genius as he parallels the rise of the Wu (to the top of the music industry) to the formation of our galaxy and the planet Earth.
Emcees are gonna have to step there game up if they want to stay relevant after that one…
Wu Tang's "A Better Tomorrow" is dropping Dec. 5th on Warner Bros.